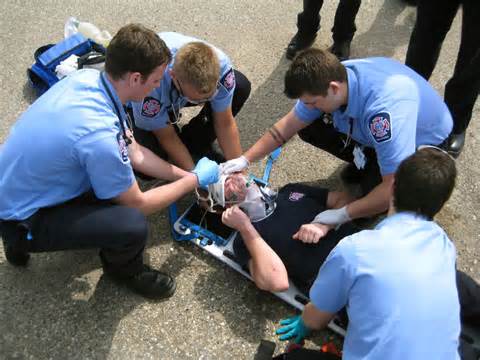 When selecting a job, it will be helpful to get the necessary information and details about it from individuals who have been in the profession. If you are considering a career in paramedics, there are specific things you need to know in detail so you can make an educated decision whether to take the course or not.
You will find some apparent places where you will probably find a paramedic: ambulances and fire engines are the very first things that come to mind. However, paramedics tend to be more versatile than you may think. There have been 226,500 jobs readily available for EMTs and paramedics this year, based on the Bureau of Labor Statistics. EMT and paramedic job demand is anticipated to increase 33% until 2020. This shows the potential of the career. It offers good compensation especially for those who upgraded their expertise.
Don't look at the compensation first, let's take a look at the challenges paramedics faces on a day to day basis. Like any other career profession, paramedics have difficult moments as well. They are often assigned in dangerous places or situations as well as required to work long hours. It is not easy to rescue someone, you have to be quick, accurate and mentally prepared on what to do or else you will not be able to save someone who is in a dangerous condition.
If you are really considering a career in paramedics, you need to assess yourself about your willingness to work as hard as paramedics. Are you mentally tough? And will you stay long with the profession? If your answer is yes, then maybe you are destined to become a paramedic. Choose an excellent program for you which can provide you with the proper training and skill you need to become a well equipped paramedic.