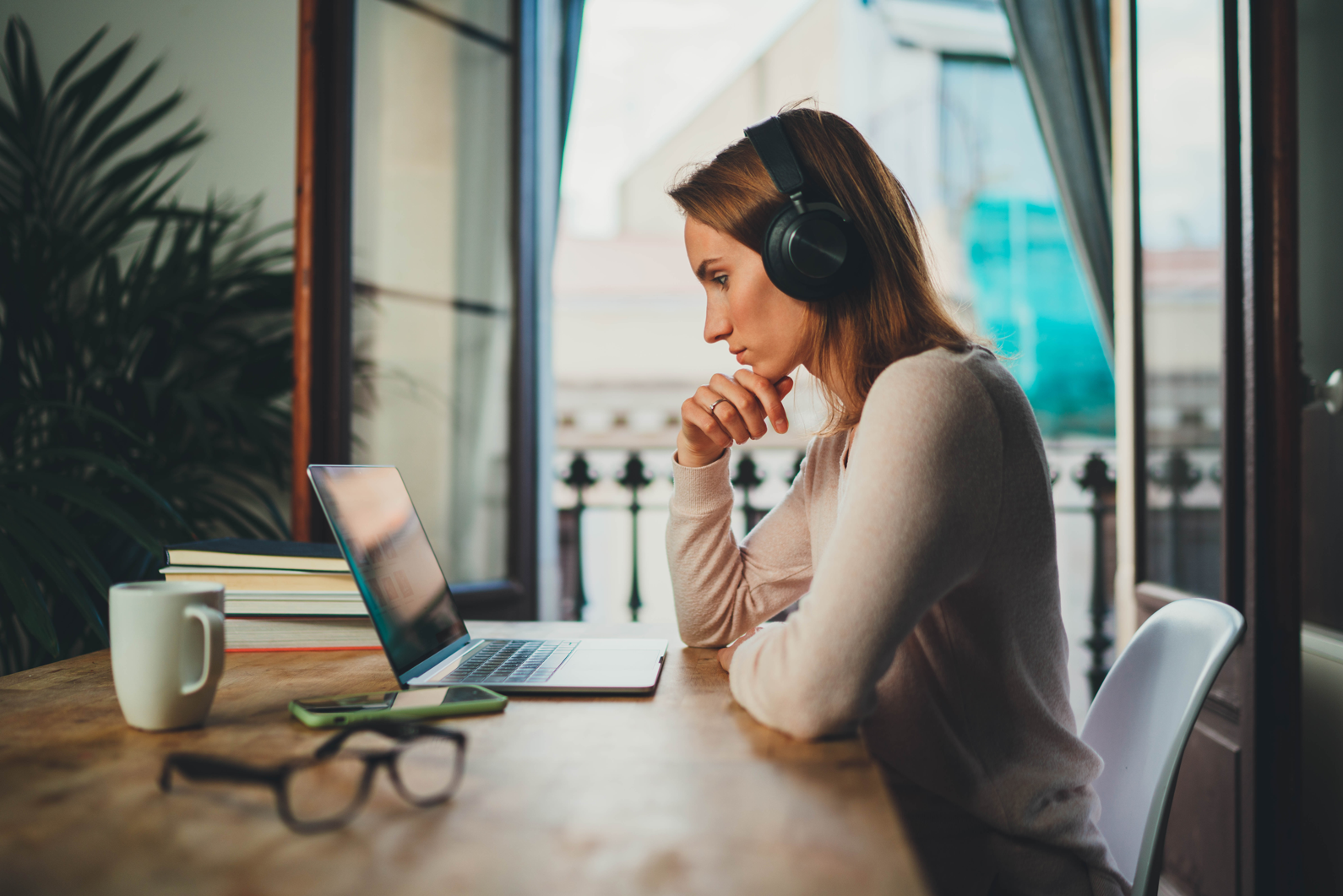 Even before the pandemic, studying at home could be a major headache. A messy house, loud neighbors, and young children could all be distractions. Cellphones, gaming consoles, and even books may also be distractions. With the pandemic, students are spending an increased amount of time in their homes. Without a study space, your study time, and grades, may be affected. By just spending ten to fifteen minutes a day, you'll be able to create the optimal study zone.
First things first, you'll need to pick a room in your home to create your study space. If you can find a room without much foot traffic and distractions, then that's the place to start. Oftentimes living rooms and kitchens have family members coming in and out, so these rooms are best to be avoided. A bedroom, study, sunroom, or basement are all great places to set up your study spot. Make sure you have a comfortable chair and be mindful to avoid your bed. You want to be relaxed but not so much that you're able to fall asleep.
Next, make sure you have the perfect amount of light. Natural light will be best, so a spot near a window is a good choice. If you can't be near a window, make sure your overhead light isn't too dim or too bright. Lamps are also great additions if you need to add or soften the light in the room. Once your seating and lighting are arranged, you need to establish your desk. A real desk is optimum, but if cost or space is an issue, a lap desk or TV trays can be great alternatives.
Now it's time to liven things up! You want your study space to be somewhere you look forward to going to, not something you dread. Customize your area to fit your personality. Hanging twinkle lights to soften the room, putting up posters with your favorite pictures or motivational quotes, and color coordinating the room with your favorite colors help the room feel relaxing rather than a simple, cold space. This is your opportunity to get creative and make this space your own.
Lastly, get organized and get rid of distractions. If you can find a room without a tv, that's great! If not, remove tv remotes, gaming console controllers, and radios out of the room. Cellphones are one of the biggest distractions when it comes to studying, so place yours on silent and move it to a different room as well. If you live in a loud environment, noise-canceling headphones may also be a good investment. Organize your space by getting pencil/pen holders, sticky notes, folders, and binders. Labeling your items will allow you to know where your things are at all times and reduce clutter. Keep these items nearby so you don't need to constantly leave the room to retrieve them.
Every student needs the perfect study space to achieve their optimal goals in school. Taking the time to create your perfect space, may help you study better and even boost your grades. Take these tips above and spend some time finding your space and making it your own. Study on!