CLEP is a good way to earn a college credit saving you time and money.  Having a good score on the CLEP test enables you to earn college credit for any course without really needing to spend some time and cash to sign-up and finish it. It offers a superior opportunity to receive credit for things you already know, stuff you learned through on-the-job training, internships, or perhaps personal study.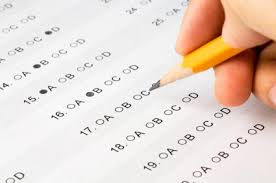 One of the advantages of CLEP is that students don't have to spend money on subjects that they don't need. It helps you to save money by not having to pay the schooling and also the miscellaneous for the subjects that were credited by the CLEP. Students that earn college credit through CLEP exams can graduate in 3 years rather than four, or finish a whole semester early than students who take the traditional classes. That's an additional year or semester, which gives you more opportunity to earn more courses.
You may also jump straight ahead to higher-level courses if you are able to pass through the required CLEP exams to satisfy your lower-level needs. By doing this, you will not have to spend your time re-learning material when you may be investing that very same time learning something new. You don't have to spend an hour attending a class you already know. Using CLEP exams to obtain credit for opening courses provides you with a good amount of time to enroll in the courses you really wish to take. This advantage of CLEP exams can make your time and effort in college more meaningful.