Eight Connecticut nursing homes have been penalized by the state Department of Public Health for lapses in proper care. On Nov. 7, Beacon Brook Health Center in Naugatuck was penalized $2,180 in relation to a citizen who passed away May 23 of cardiopulmonary arrest and a bowel impediment, DPH records show. DPH discovered that the house's healthcare record did not indicate that an abdominal evaluation was done on May 23 after the citizen reported of feeling sick and a stomachache on May 22. Also, healthcare records did not indicate that a doctor had seen the citizen after May 21 and the home did not have a policy about stomach tests. On May 23, the citizen was discovered without a pulse and CPR was started. The citizen passed away after paramedics came and took over the CPR.
In a similar case, a Beacon Brook citizen with congestive heart failure incorrectly was not given drugs for fluid retention and no excess weight factors were mentioned in the resident's history that would have activated a doctor's notice. The citizen gained nine pounds between July 10 and July 21 and was put in the medical center for difficulty breathing and liquid excess. DPH discovered that the drug was mentioned in a doctor's purchase but not in the drugs history, so the elderly care facility ceased providing it to the citizen on July 9. The citizen spent five days in the medical center.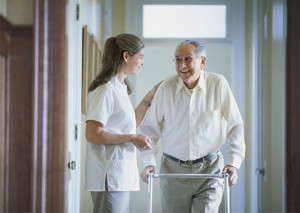 Beacon Brook's manager, Betty Garcia, said that the occurrences happened before she took over, so she could not comment. On Nov. 6, Manchester Manor Health Care Center was penalized $2,250 in connection with two occurrences, including one on May 29, when a nurse's assistance had left a citizen in a bathroom, heard a thump and then discovered the citizen on his or her legs with a deep cut on the temple. The cut required five stitches to close and personnel discovered that the assistance had breached a safety rule at the nursing home by leaving the citizen alone.
A health professional was observed on Oct. 30 providing a citizen with Alzheimer's disease coffee without a lid in breach of a doctor's order that the citizen be given a lid on all hot drinks. State records show the citizen had been burnt off on the hip and legs Aug. 2 and on the stomach on Oct. 2, after dropping hot coffee that was provided without a lid. Administrator Jane Ellen Gaudette said the staff has been retrained since the occurrences and the property is in full conformity with state guidelines. These lapses in care, although minor can have very relevant effects in nursing homes.