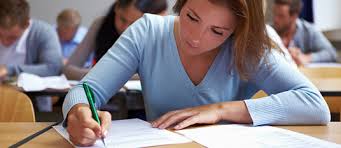 A credit by exam test awards a student transferable college units which are useful in shortening the time consumed in earning a college degree. Many students take credit by exam tests to help them reduce the cost in their college education. However, a student must successfully pass the exam to gain the needed college credits. These type of test are usually difficult to pass. It's ideal that a student implement strategies to ensure a passing grade in these type of exams.
Here's a list of effective strategies that a student can adapt to help them prepare for the exam and acquire a passing grade in the test:
Exposure In Subjects, Principles, And Facts
Acquired knowledge in specific subjects that are included in credit by exam tests is not simple. Some of the subjects and lesson included are not tackled in high school classes. However it doesn't mean a student wont be able to acquire those lesson somewhere else. Students can acquire related knowledge thru their work. Exposure in subjects included in credit by exam tests are often acquired in the work force. Applying as an on the job trainee in a particular industry will grant students advanced knowledge in related subjects. These can be a good preparation for a credit by exam test.
The Power of Review Centers
Enrolling in review classes that aim to prepare students for a credit by exam test is very effective. There are institutions that offer these kinds of review classes for students. Review centers have the right resources that can help students acquire a passing score in the test. Most of the time, review centers have pre-test and review materials that are very useful in preparing the capability of students to pass the credit by test. Review classes are powerful tools that students should take before taking a credit by exam test.