When you or your family member is in need of a hospice care, the first thing you need to do is to discuss it with the hospice organization in your state. They will be able to explain to you the process and the necessary requirements needed. Once you are qualified, your doctor will help you create a plan suited to your needs. This includes the services that your Medicare covers. The plan will include the location where you will stay, the type of medication, treatments and other services.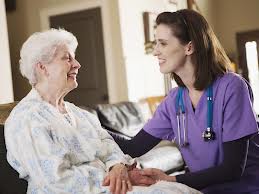 There will be a team who will conduct and manage the plan. They are your doctors, nurses, physical therapists, counselors, social workers, aides, volunteers and of course your family. The team will be ready and available whenever you need their services. The services also include counseling with the family members who are having a hard time dealing with the situation.
Your regular doctor is the attending medical professional who will supervise your care plan. What makes the hospice care plan a good one is that it allows you to stay in the comfort of your home. If ever there is a need for you to stay in a hospital, like the need for equipments and facilities, your team will arrange everything for you.
Hospice care is only proposed for people with 6 months or less to live. It is designed to keep the patient close to their family and his home. The patient can still acquire the services of the hospice care even if his life extends over 6 months. This will of course need the recommendation of the attending physician.  However, if your health improves or you completely recover, you no longer need the hospice care.