Nursing home residents are regularly put in the hospital.  Residents who have recently been admitted from the medical center are regularly rehospitalized. Many of these hospitalizations, which "can cause pain for residents, anxiety for their loved ones, morbidity due to iatrogenic events and excess medical care expenses," are considered preventable.  The National Healthcare Quality Report found that residents' hospital stay rates for possibly preventable conditions improved between 2000 and 2007.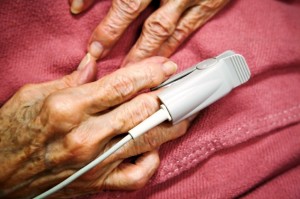 The expenses of preventable hospitalizations are enormous.  In April 2010, the Medicare Payment Advisory Commission (MedPAC) revealed that in 2005, "potentially preventable readmissions cost the [Medicare] program more than $12 billion" and that "In 2007, more than 18 percent of SNF stays led to a possibly preventable readmission to a medical center." Residents' use of medical centers is expensive for the Medicare program, may create additional medical care problems for sufferers and is often seen as showing poor health care quality, both in the medical center (which may release sufferers too soon, often without adequate release planning) and in the nursing facility (which may have been unable to provide needed care). Reducing hospitalizations and rehospitalizations could save Medicare insurance dollars while improving high quality of care for recipients.
The Patient Protection and Affordable Care Act, the health care reform law details these issues through a variety of payment systems.  Section 3025, the Hospital Readmissions Reduction Program, reduces a hospital's compensation if the patient is rehospitalized within a time frame specified by the Assistant, such as 30 days of release.  Unfortunately, supporters, including the Center for Medicare Advocacy, are concerned that section 3025 may result in improved use of observation status, a status that recognizes the hospital sufferers as "outpatients." In addition to the changes in Section 3025, Section 3023 of the ACA allows a pilot program that provides a single payment for an episode of both serious and post-acute care. While payment systems may help decrease unsuitable unexpected hospitalizations, they do not address the factors why nursing homes hospitalize their residents.  Understanding the factors behind unsuitable hospitalizations of nursing home residents should help policymakers as they work to implement the ACA and to decrease hospitalizations.