Medical humanities is an interdisciplinary field of medicine consisting of the humanities, social sciences and the arts. When we say humanities, it involves different studies like the literature, religion, ethics, philosophy, and history. Social sciences, on the other hand, involve cultural studies, psychology, anthropology, sociology, health, and geography. While the arts include theater, literature, film as well as visual arts. These subjects are used to determine the application and relation of specific factors in health and medicine.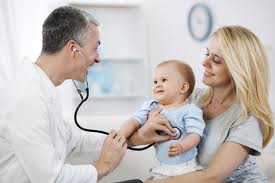 Medical humanities is also understood to be an interdisciplinary, and increasingly international undertaking that pulls on the innovative and intellectual skills of diverse disciplines, including literature, art, creative writing, drama, film, music, philosophy, ethical making decisions, anthropology, and history, in pursuit of medical educational goals. This approach to medicine is a wider and generalized view on how individuals are affected by many elements surrounding us.
The health care system recognizes the value of the humanities in preparing health care professionals to tackle the learning and practice of medicine. The interdisciplinary humanities educate students to check out the historical, linguistic, cultural and aesthetic contexts in which we live. It also allows students to discover and attend more fully to the lasting question of what it is to be human and think deeply and critically and react successfully to the complex situations by which we find ourselves.
The intellectual practices of the humanities, along with the expertise in creating a capstone research and studies that deals with the intersection of the humanities and medicine, have the potential to affect students in many ways that will increase their future performance as physicians managing and reaching patients drawn from across different life circumstances and contexts.