The LPN or the Licensed Practical Nurse works under the supervision of a physician and/or a registered nurse. They take care of the sick, injured, recovering and disabled in a variety of health care settings. The LPN's job includes measuring and recording of the patient's weight, blood pressure, height, pulse, rate of respiration, and temperature as they enter the hospital. These data is needed by the physician to have an accurate diagnosis of the patient's diseases or illness and to know the right medication for them.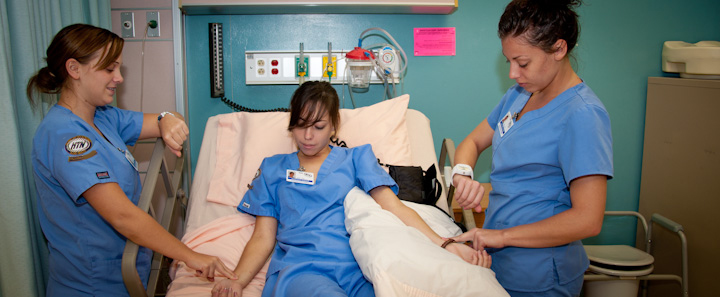 There are states that allow LPNs to prescribe medication, operate devices and conduct basic laboratory tests. The direct care provided by LPNs is supervised by doctors, registered nurses and advanced practice nurses. The student can either take the LPN preparation program in a hospital, community college or vocational-technical school. When the students fully satisfy the required training, they are then eligible to take the license examination as an LPN. They are immediately allowed to apply and work in a hospital.
It's quite easy to get the LPN certification, but it requires much effort when it comes to the work requirement. Most of them are required to work a 40-hour week, but in graveyard shifts or sometimes in weekends and holidays.  They sometimes need to work standing and moving, to assist fully the patients who need care and monitoring. This job requires physical fitness for the LPN in order to fulfill the job requirements.
The LPNs can either continue with their studies or remain in the same position. The work requires patience to deal with a stressful workplace just like any other healthcare job. If you want to be an LPN, make sure you have the passion for patient care for you to last long with the job.