Almost on a regular basis, tabloids and media have some negative opinion or statement to make about the terrible state of the National Health Service (NHS) and the unsatisfactory care that sufferers receive at the arms of NHS nurses. There is no getting out of the fact that there has been a regular flow of released negative reviews, and neglectful treatment some sufferers have received at the hands of nurses. However, to brand all nurses as uncaring is unfair and totally unjustified. While it would be wrong, and indeed naive, to neglect the results from the reviews and public inquiry, there is a need for balance and moderation; the nursing career has taken a beating, many nurses are feeling frustrated and weary by the continuous and persistent onslaught of criticisms and negative thoughts. The image and assurance of nursing and nurses has been mashed and is at an all time low.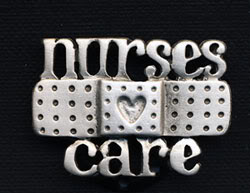 Not everything is bad; on the contrary there is proof that shows that nurses do give proper care, and that the community does have confidence in most nurses. The National summary of the results for the 2012 Inpatients survey provides valuable proof that counteracts the negative thoughts offering a more beneficial and genuine impression:
"80% of participants revealed that, overall; they were 'always' handled with regard and pride while they were in the hospital, up from 79% [last] year. There was a corresponding loss of the percentage who said this was 'sometimes' the case from 18% this year to 17% this year. 3% said they did not feel they were handled with regard and pride."
Despite recent critique, the proof indicates that many nurses do care and are caring. Therefore, nurses need to remain positive, identifying and enjoying the beneficial participation that they make to individuals' lives. There is nothing basic about what nurses do! Nursing needs nurses, individuals owning the essential knowledge, behavior and skills to protect the fundamentals of nursing. Nurses need to be allowed to care. There needs to be a renovation and removal of the needless paperwork that stifles nurses avoiding them from looking after and being with sufferers. This is one the fundamentals of nursing.