There are many issues regarding the quality of services offered by nursing homes. There are complaints from family members that say their elderly was mistreated or abused by nursing home employees. To get proper care for your beloved, you need to understand how the nursing home system works and how to fix or avoid these problems.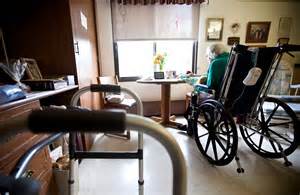 If you have an idea that there is something wrong with their services, it's best to talk about it with the nursing home employees. Friendly, open approach with the medical staff, nursing staff, the manager and other employees will help prevent issues from becoming serious. When an issue continues, however, chances are that other family members and citizens are also affected.
Communication among family members is so important. The regulatory managing authority of nursing homes allows family members to talk with their elderly member in their own private area. You need to consult your loved one regarding the treatment he or she received within the facility. If you find some issues that you can resolve on your own, you can discuss it with the management. But if it is not possible, you can encourage a consultation with the management, employees and the residents as well as their family members to discuss the issues and how to deal with it. It shouldn't get into a blaming confrontation. It should be in a democratic and professional way. You are there to resolve issues, not make them worse.
Nursing homes, ideally, should be a comfortable place where residents receive the care they need. They must be their extended home where they get the right treatment and reverence. It is the responsibility of the management to provide proper training and education to their employees, to upgrade their services. Never reduce your respect to the needs your loved one deserves.