Ohio tax payers are paying large numbers to nursing homes that don't succeed to fulfill minimum state specifications for looking after their citizens, falling short of a bar many say is too low. Even three nursing homes on a government watch list for high numbers of inadequacies over long periods, two in Cincinnati and one in Youngstown, met Ohio's quality measures, which give a passing quality even if a service flunks 75% of state specifications. In all, $12.7 million was invested to take good care of sufferers living in nursing homes that did not achieve at least five of 20 measures for great quality care, according to research for the financial year that ended June 30 from the Ohio Department of Medicaid. Still, less than 1% fell short of that standard, only nine of the 926 nursing homes. One has since closed. None is in central Ohio.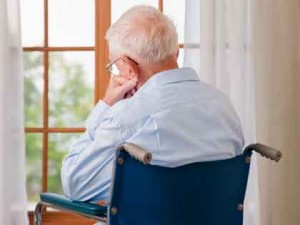 "We've got some good signs, but the floor is so low everybody can fulfill those," said Robert Applebaum, home of the Ohio Long-term Care Research Project at Miami University. He also served on the advisory board that released suggestions to congress for enhancing care. "We need to do a better job of getting rid of bad-quality homes, but we also need to do a better job of reimbursing the high-quality homes."
Medicaid, which provides coverage of health to poor and impaired Ohioans, will pay for approximately 70% of nursing-home care in the state. On average, the federal-state program includes about 58,200 long-term-care citizens. Last year, in an effort to improve institutional care, the state started demanding features to fulfill at least five of 20 high quality measures to earn a full State Medicaid programs payment, which earnings $165 a day per person. The measures include giving citizens meal options, enabling them to choose when they get up and go to bed and the opportunity to customize their bedrooms. The nine nursing homes unable to fulfill the mark lost 10% of the payment, or nearly $16.50 of the per-resident daily subsidy. Those funds are to be allocated to the more than 900 facilities meeting the standard.