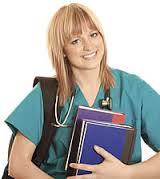 Psychology is the study of human brain processes and behavior. As a college subject, psychology is very interesting. Students learn lessons and principles that help them with the psychological characteristics of a human being. Psychology is an important subject in nursing courses. Many principles in psychology are useful in a nursing career. In fact, psychology is integrated in nursing major subjects like Psychiatric nursing. This particular major nursing subject develops the knowledge and skills needed by nurses in clinical psychology setting.
Nurses Need To Know About The Human Brain
The brain is a very important human organ. It's responsible for many human function that keeps a person alive. The field of medicine covers all human organs. This includes the brain. The human brain is a complex organ to study. Psychology helps explains to nurses how the brain functions. The characteristics and processes of the brain are learned in psychology subjects.
Understanding Brain Processes Help Nurses Be Efficient In Their Profession
Nurses deal with people. Providing medical service to patients with different kinds of personality can be very challenging. Psychology allows nurses to understand the different kinds of personality people have. This grants nurses skills and capability to provide efficient medical servicing to various types of patients. Understanding a person's behavior and personality is important especially to a career that involves interaction with other people.
Clinical Psychologist Need Nurses
The field of medicine has a branch dedicated to psychological and mental illnesses. Many psychiatric facilities employ medical professionals like nurses. Nurses play an important role in providing medical treatments to patients with psychological and mental disorders. Mental hospitals need nurses to help them manage patients with abnormal mental conditions. Psychiatrists rely on nurses to provide the basic medical needs of psychiatric patients. Basic medical needs like vital signs monitoring and medicine administration.