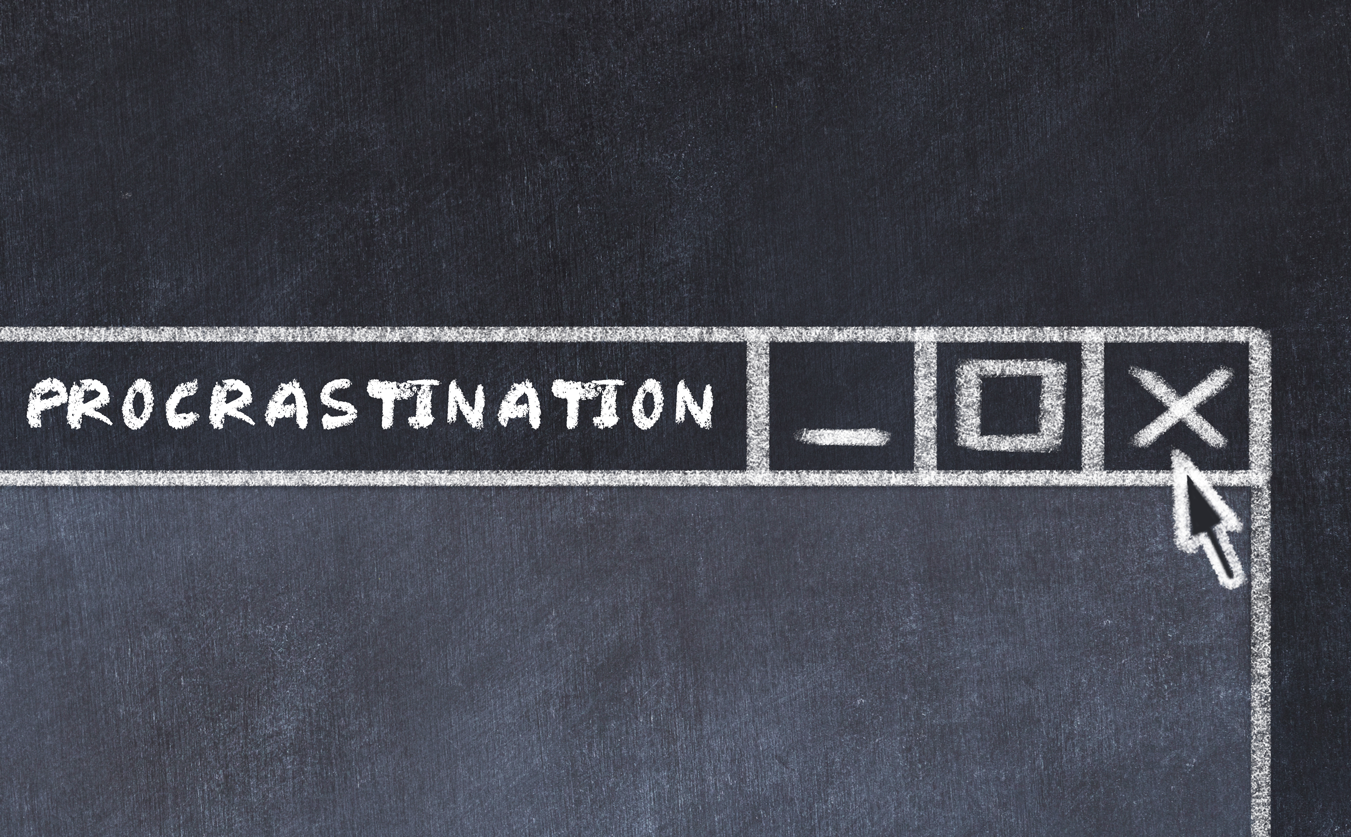 Procrastination is the killer of dreams! As a national education company owner, I witness this sad reality every day. For a year, we are contacted by as many as 20,000 adults who have unrealized dreams. This is because they, like many others, have put off the most critical tool for personal, professional, and financial growth…education.
There are as many reasons people delay education as there are people, but many tell us they are simply afraid. Perhaps it could be fear of failure, the ever-increasing cost of education, or simply going back and competing in the classroom with students half their age. But you must remember that it's okay, it's normal to feel that way, you'll be fine.
Any student at any age contemplating going back to school should start by focusing on why they want to return to school. What is your WHY? I'm guessing it's more important than your fear. Maintain that focus, establish short- and long-term goals, and remember, the secret to success is getting started. For a moment, overcoming that fear is often more difficult than completing the task. It's important to note that over 20% of today's college enrollments are students over 25 (Education Data Initiative); hundreds of thousands of people just like you are doing this, and so can you!
Distance Learning Systems has worked with adult students for over 22 years. During that time, it has structured an accelerated and affordable path to earning up to 2 years of college credit, entirely at home and 100% online. That means you can finish the first two years of college at half the cost of traditional education and in about half the time. After saving time and money in the Distance Learning Systems proven program, they will assist you in transferring your credits into one of their 32 accredited universities, where you'll have over 450 fully online programs.
Here are just a few of the available degree programs:
Registered Nursing
Aviation-Professional Pilot
Homeland Security
Crime Scene Investigation
Investigative Forensics
Software Development
Sports Management
Cyber Security
Biotechnology
Counter Terrorism
Business Psychology
Your degree will be awarded by one of the top universities in the nation, and as a student of Distance Learning Systems, you may be awarded scholarships and/or reduced tuition through graduation.
I want to encourage you not to fear your exciting journey to personal and professional success. Please don't look back 20, 30, or 40 years from now and realize what could have been. You've got this!
Written By: Dave Christy