Creating larger, more extremely trained medical employees will improve access to higher-quality, more patient-centered and more cost-effective care. That is especially important now: Demand for medical care is growing as the population ages and millions more individuals are entering the medical care program under the Affordable Care Act. Nurses, the largest segment of the medical care work force, provide critical care to our members, many of whom are aging and managing multiple chronic health issues.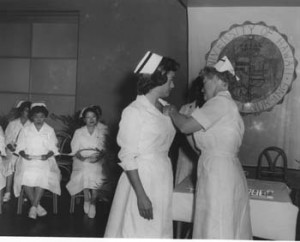 That is why AARP, the AARP Foundation and the Robert Wood Johnson Foundation (RWJF) jointly released the Center to Champion Nursing in America six years ago, to help the medical career better serve consumers. When a subsequent, groundbreaking Institute of Medicine (IOM) review called for transformation of the nursing career, AARP teamed up with RWJF to launch a nationwide strategy to implement the report's recommendations. These focus on nursing education, practice, leadership, diversity, data, inter-professional collaboration and more. Since its creation three years ago, the Future of Nursing: Campaign for Action has organized action coalitions, groups of nurses and health professional champions comprising business, government, academia, consumer groups, philanthropy and other sectors in all 50 states and the District of Columbia.
The coalitions have so far jointly raised more than $6 million and released projects to advance nursing education, build the nursing workforce and expand access to nursing professionals and other advanced practice nurses. Seven states have removed major barriers to advanced practice registered nurse (APRN) practice and proper care, and one state has given gave APRNs full practice authority and expanded prescriptive power. Nine action coalitions, meanwhile, have been funded to test models to increase the number of baccalaureate-prepared nurses, a key IOM review recommendation. And leaders of national organizations comprising nursing education and community colleges have come together in support of nurses' advancing the training and learning.