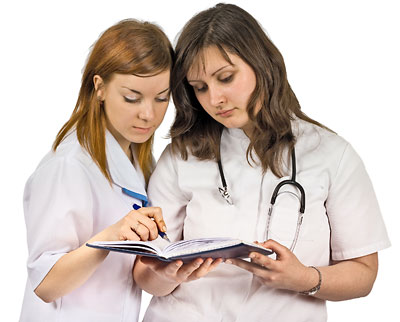 Preparing for your nursing education is not a walk in the park. There will be plenty of times when you have to do a ton of things in a short span of time.  Nursing is not like any other course that takes minimal preparation. What you are actually preparing for is a career right from the get-go.
There is a list of things to do that will go a long way as far as preparation goes. So jot them down and start tinkering on that list in preparation for your nursing education.
Get Organized
This is a to-do in your list that demands constant attention. Nurses are organized people. Learn to organize, set priorities and make a monitor out of it, so you may know your progress as an aspiring nurse.
Get a Group
Don't isolate yourself. Nurses don't work that way. They even create bonds with their patients. They talk and spend time with them. It takes a gathering or a committee of medical practitioners to perform an operation, not just a single nurse. Grow with your fellow nursing aspirants.
Go Get It
Keep things in perspective. Never lose sight of your ultimate goal which is to graduate and be a successful nurse. Stay motivated, even if you are discouraged at times, because you will learn from it. Don't also be afraid to ask questions from your teachers or superiors when you have any.
Get Some Sleep
This may well be a trivial matter, but because nurses work with different time schedules, it is best that they grab some rest in between their shifts. And what better time to start conditioning yourself with work shifts than in nursing school.
Get Connected
Try to connect with your fellow classmates immediately after enrollment. This will eliminate the pressure of handling your lessons alone. Always remember, you don't work in isolation; there are doctors and medical specialists you need to get in touch with so that you can survive your nursing education.