To corrupt an old quotation, there is nothing like a new transaction program to focus the mind of a medical center manager. The U.S. medical care program is seeing a surge of distribution program analysis, motivated by numerous transaction projects such as CMS's medical center readmissions reduction program (established through the Affordable Care Act).   New patient care designs, such as the Presbyterian Healthcare Service's "Hospital at Home" in Albuquerque, New Mexico and the Mercy Health "Care Transitions Program" in Cincinnati, Ohio are moving patient care out of the constraints of hospitals and medical centers and placing them to the individual's houses. There, individual knowledge and care synchronization may be more effective, thus avoiding additional expensive medical center bills.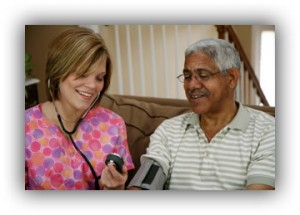 Preliminary data recommend that these programs work. Yet the record of the U.S. medical care program informs us that these interesting projects can crumple to perverse actions.  The execution of inpatient potential transaction in 1983 triggered the home medical market. However, along with improved patient care in houses came issues about sky-rocketing costs, excessive use, unsuitable use, and scams.
To find the 'special sauce' that will truly move our wellness care program from one targeted on dealing with illness to one targeted on health, we need to carefully assess these interesting new projects, in particular, looking at their impact on the greatest endpoint, population health.  The problem of paying for health rather than illness has been a traditional situation. As George Bernard Shaw mentioned in 1906, "That any sane nation, having observed that you could provide for the supply of bread by giving bakers a pecuniary interest in baking for you, should go on to give a surgeon a pecuniary interest in cutting off your leg, is enough to make one despair of political humanity." If GBS were in existence today he might be very carefully buoyed up by the current initiatives to deal with this centuries old situation.