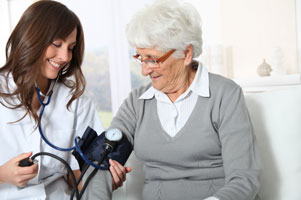 What is assisted living?
According to Wikipedia, "An assisted living residence or assisted living facility (ALF) is a housing facility for people with disabilities. These facilities provide supervision or assistance with activities of daily living (ADLs); coordination of services by outside health care providers; and monitoring of resident activities to help to ensure their health, safety, and well-being."
Generally, an assisted living center is a residential care facility that provides nursing services to patients with extra medical needs. However, the facility covers a wide range of assistance that includes personal care, supervision, and administration of prescribed medicines.
Who are qualified to stay in the facility?
Not all people are qualified to stay in the facility to avoid congestion of patients. Senior citizens, person with disability and individuals with medical needs are the only people who are allowed to stay in an assisted living center. All of them are called assisted living residents or those people who needs more assistance for the activities of daily living.
How much does it cost?
Ideally, assisted living centers will cost residents for about three to four thousand dollars a month. But majority of assisted living centers charge residents according to their desired nursing services. The more care they need, the more they will be charged.
What to expect in assisted living centers?
Assisted living facilities can provide a 24/7 nursing service which includes daily health monitoring, hygienic measures, dementia care, unlimited meal service, housekeeping, and emergency care. Physician and nurses can provide help to every patient living in the health center.
What is the most important thing to know about assisted living centers?
The center is all about giving care and aides. It is about the staff giving maximum care to the patients.  Most staffs in assisted living centers think of their patients as their own family.