As the population grows, the need for healthcare professionals also grows to provide healthcare services. Avoiding disease, sickness and injury has been just as important as our identifying and curing them. There is a need to employ certified healthcare employees to both prevent and cure health conditions. We not only need to maintain those employees already in the field, but also to add a significant number of new ones to supply the increasing demand and to avoid future shortage. It is predicted that there will be an increased demand in the years to come. Today, we will discuss healthcare jobs and their importance in the industry.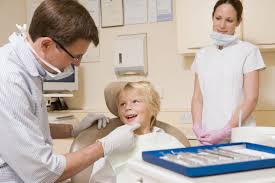 First, we'll talk about dentists. We see dentists at an outpatient care center or hospital, but we usually see them at their personal clinics. Dentists work together with a dental staff that helps him with the record keeping, sanitizing equipment and tooth cleaning. Dentists clean your teeth and give you advice on proper dental treatment. They extract your decayed tooth and fill the spaces on your cavities. There are dentists who choose to specialize on dental surgeries or treating other serious oral diseases.
We need dental professionals to examine the health of our teeth and gums. Without them, we may suffer from extreme pain due to tooth decay or permanent tooth loss. The Bureau of Labor Statistics forecasts employment increase before 2022 at nearly 16 percent. It is estimated to reach more than 23,000 new opportunities. A dentist profession is one of the top healthcare jobs in the country because of its good salary and job employment opportunities.
Dentists are well paid for the services they provide. According to the BLS or the Bureau of labor Statistics, dental workplaces gained an average wage of $145,240 this year. The best-paid gained more than $187,999, while the lowest-paid gained less than $74,130. Dentists who work in personal offices are paid pretty well, but so are those who work together with other doctors. If you are yet to decide your career in the healthcare field, dentistry is a good choice.