If you are like many learners who enjoy sociology classes, you might be considering specializing in sociology. There are many learners considering including sociology as a major who want to know what kind of job they might get with a major in sociology. The better question might be: what cannot you do with a major in sociology? Sociology gives itself particularly well to a dual major, or as a skill set to acquire along your preferred profession.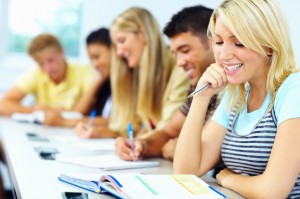 Want to be a doctor? Knowing the public side of medicine is essential. For example, how socio-economic position affects wellness results, gender and wellness and how office stress can create health issues are just a few things you might learn in a sociology course. Thinking about counseling or public work? Besides studying about individual psychopathology, understanding the significance of public communications and the wider perspective of directing the world based on gender, competition, and class are essential to understand clients' facts. Going into law? Knowing changes in family structure, wedding, and divorce are essential in the practice of family law. Civil rights attorneys, immigration law attorneys and those concentrating on the office will benefit from related sociology programs.
For people not planning to go on to earn a high level degree, sociology sets perfectly with many other degrees. Education degrees will reap from programs on how inequality may affect university student accomplishment, as well as studying more about professional connections in groups. Business degrees benefit from studying more about numbers and handling employees in different settings; sociologists also study classes and companies, as well as the sociology of work. Sociology on its own provides several abilities that graduates report using on the job skills like knowing numbers, critical understanding of social problems and basic report composition. Being able to seriously evaluate data, numbers and words is a primary expertise that results in many different higher-level management roles.