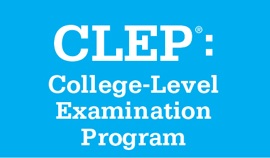 The military lifestyle is unfortunately not flexible. It is almost impossible to earn a degree to either get the skills needed to excel in the Army or to become an officer, or to make the transition to the civilian career world much easier. Fortunately, CLEP or the College Level Exam Program, exists for military personnel to get a college degree while they serve and without even enrolling in a class.
CLEP allows soldiers to earn credit for undergraduate college courses through testing rather than classwork. CLEP exams are accepted for college credit in nearly three thousand schools across the U.S. including a number of online schools. Since CLEP exams are designed to replace full-blown courses for college credit, if you pass an exam, participating colleges will likely accept those credits.
Most tests are designed to replace ones-semester courses, but some correspond to full-year or two-year courses. There are two categories for the CLEP Examinations: General and Subject. The general examinations cover broader areas while subject exams are much more specific. The exams are either conducted online or on paper depending on whether the taker register to take the exam at a DANTES test center, an on-base education, or a college campus test center.
The DANTES (Defense Activity for Non-Traditional Education) funds the CLEP exams for eligible military service members and civilian employees. All active-duty and reserve military personnel, regardless of branch are eligible for DANTES funded CLEP. Although, anyone can take the CLEP, just not the DANTES funded CLEP exams.
Inactive and veteran service members are unfortunately not eligible for the DANTES funded CLEP, though their education benefits can help them pay for college classes.
CLEP exams are always free for soldiers who report to on-base and DANTES test centers while college testing centers require a small registration fee. Still, you can work toward a meaningful civilian career.