The College-Level Examination Program or CLEP is the most widely accepted credit-by-examination program. It is created by the College Board to help you receive college credit for what you already know, for a fraction of the cost of a college course.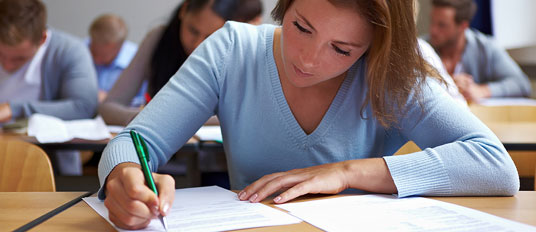 Here is the registration process:
You must first know your College's CLEP Policy. Colleges have their own policy on which CLEP exams it will grant credit for.  They will also determine how many credits they will award. You can talk to your admissions officer or academic adviser to know more about the details of the policy they offer. You can also take the exam first, even if you are not enrolled in a school. Once you plan to enroll, you can just send the score to them.
You can make and manage your personal account through the My Account registration portal.  This platform will allow you to register for a CLEP exam 24/7 where you can manage your personal information at any time prior to taking the exam. Here you can search for test centers, where you will take the examination and purchase study resources.
Once registered, you can now request for a schedule with the test center. There are about 1,800 test centers that can administer the CLEP exam, all throughout the world. My Account can also give you updates about the test centers near your area. An appointment of the test must be done for you to have the test. You can choose your preferred schedule. It will also depend on the test center if they approve your preferred date.
Individuals with disabilities that may hinder you from taking the standardized exam can make a request for consideration. Get in contact with your preferred test center long before the schedule of your exam to know the details and specific requirements to be submitted, as well as the things or documents you need to bring during the exam.