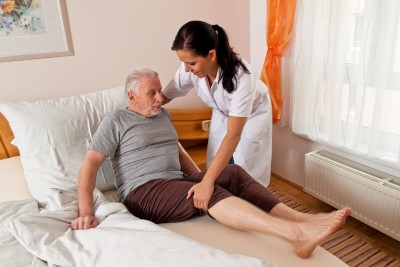 Aging is one of the painful realities that we cannot escape. All of us will become old and weak. Like our grandparents are already at the twilight of their lives. The sad part here is, some of our elderly people are not being cared for by their immediate families because of personal and financial reasons. That is why, they are recommended to enter in the nursing facility.
A Nursing home is for those people who do not need to be in the hospital but cannot be cared for at home. Most nursing homes have a nursing aide and skilled nurses who are available twenty-four hours a day. Nursing homes are not only for the elderly but also for anyone who requires twenty-four hour care. Most people think of nursing facilities as place that is soul-less, where residents either lie on bed or sit in the rocking chairs endlessly. However, what many people don't know is that a nursing facility offers a lot of activities to make the lives of their patients colorful and fun. They have daily activities to keep both their bodies and brains active. In fact studies have shown that daily interesting activities contribute to a decline of depression among nursing home residents. It helps to keep their bodies and their spirits alive.
Stimulating regular activities for the nursing residents are vital to keep their mental and physical well-being in good shape. The staff, visiting family and friends can take part cheerfully in the activities that the nursing homes provide.
The Goal of the nursing home is to keep people both happy and healthy as possible, for their both physical and mental aspects. The activities should be varied and be interesting, as well as suited to the different disabilities. They should not only be fun but also a worthwhile activity that can help build a good relationship, develop new skills and keep up their fitness level.