Healthcare has been a major issue for most countries including the USA. Though the issues are not as huge as compared to poor countries, it still has an effect on the system and the health of the citizens in general. Amongst the major problems in relation to healthcare are the cost and the accessibility to health insurance. There are many other issues aside from this, but we will be focusing first on this issue.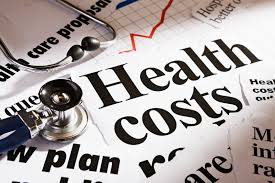 The cost of healthcare is not as affordable as compared to other countries that are subsidized, most if not all, the expenses for any health related concerns. There are many reasons why the cost is high. Healthcare professionals, medicine manufacturers and suppliers and service providers will charge a cost or fee that will give them a reasonable profit or else they will invest in other areas.
Doctors charge excessive rates just to reimburse the expenses they used with their education. It's virtually impossible to get a medical education in America without winding up with many years of debt.  Another explanation would be that the US is really a litigious society, and also to safeguard themselves, doctors need to pay high malpractice insurance rates.
In knowing the explanation of high medical costs, you have to consider insurance in addition to time and materials. Private health insurance companies don't run a business to facilitate healthcare, but, like drug companies, to create profits for their employees and investors. Just to create a profit, they often deny coverage to those who have problems with their insurance that may result in claims. They even deny legitimate claims by making the procedure for compensation difficult. They offer guidelines which have high insurance deductibles and minimal insurance coverage.
Healthcare is a business and will require financials in order to function. Without it, services will surely be affected with reduced quality and efficiency. To be able to deal with this problem the government must be able to find a way to reduce the cost of education for doctors, support researches that will lead to affordable and more efficient medicine and services, and create a system that will benefit both the providers and the people.