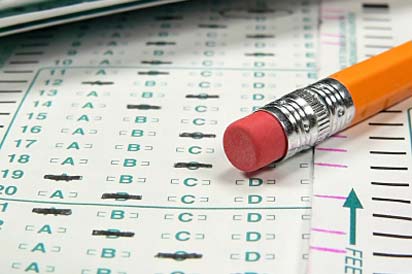 Many students who are interested in credit by examination can take the DSST, or the DANTES Subject Standardized Tests. The DANTES (Defense Activity for Nontraditional Education Support) program by the U.S. Department of Defense is the program that provides the resources for DSST. One of DANTES main objective is to make college more affordable and less time consuming for active duty and veteran military members. Through DANTES, the DSST is started to offer support for service members who were working towards earning their degrees. That is why there is a DANTES credit by examination.
The DANTES credit by examination is a program that gives you the opportunity to demonstrate college-level achievement through a program of exams in undergraduate college courses. The examinations for DSST include 38 subjects which are similar to end-of-course test offered by colleges and universities. This will allow you to earn credits required for a college degree if passed.
There are a lot of positive reasons why you should take credit-by-examinations. One, it saves you money because an average college course can cost over $100 per credit, whereas the DANTES credit by examination is free for service members and only over $40 for civilian student per exam. You also don't have to be enrolled in college to take the exams which is also one way for you to save up.
Taking the examination also saves you time and helps you skip ahead. An average college course takes three or more months to complete while you could spend less than a month preparing for each test depending on your stored knowledge. And by passing the examinations, you will not have to sit through a boring college course.
Moreover, taking the exams offers you flexibility. Since you are not required to take a college course, you can set your own pace and choose your own study materials.