Hitting into an approximated $7 billion baby boomer spending potential, big businesses are focusing on technological innovation as it pertains to senior care and aging in place, writes USA Today. That technological innovation varies from supporting or changing the diminishing number of care providers comparative to those who depend on them, to distribution of medicine and smart houses that are prepared with receptors and other tracking devices and they are focusing on the aging inhabitants in groups.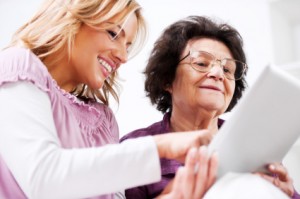 Increasingly seen as a safety net for older parents and family members, electronic receptors and other home-based gadgets are giving satisfaction to family members of the aging inhabitants. This "technological trend of international significance" is offering alternatives from medicine management to safety and interaction and is increasing the ability for senior citizens in America to age in their houses. "Imagine bottle caps that shine when it's time to take medicine, seats that take your vital signs and even carpeting that evaluate walking styles and predict physical damage and psychological infirmity. All are here or coming soon and will be a benefit to the country's 78 million Baby Boomers, those born from 1946 to 1964, who are experiencing the possibilities of getting old with a reducing population of care providers."
The technological innovation benefits those who use it, as well as the community in general, as a care provider shortage is approximated to match with the population of child boomers reaching their 70s and 80s. But difficulties are plentiful, too, with different gadgets and technological innovation current on a single platform, as well as the worry associated with tracking people in their houses, the article notes. Medical care and aging technology for senior care, however, is a big business and those who are creating alternatives now are on the cutting edge of what will amount to a large pattern later on. That includes technical leaders from Intel-GE to Qualcomm and many others that are in the field currently, or have programs to get into in the near term.