Being a paramedic or EMT (emergency medical technician) is something to look forward to. They risk their life just to rescue those who need immediate emergency care. They work 24/7 and at times risk their own health since they are exposed to different kinds of virus and diseases such as HIV/AIDS. EMT and paramedics risk their own life-saving all types of situations such as dealing with psychotic, manic or suicidal patients.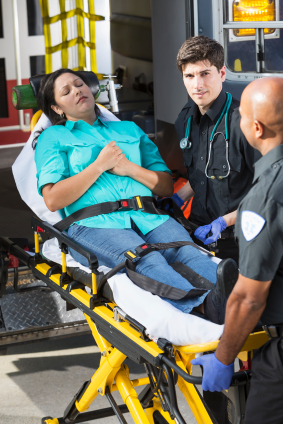 A lot of medical related students wish to work as one, either an EMT or a paramedic. The question is, do they really know the difference between the job description of an EMT and a paramedic? We will talk more about that in this article.
Before you can achieve the title of becoming a paramedic, you need to start from the basics. Emergency medical technician is the primary stage wherein you undergo a series of basic life support trainings for six months such as basic CPR trainings, how to bandage cuts and wounds properly, stabilizing bone fractures and treating degrees of burn. These two careers are both great choices. It allows you to do something good in the society. This kind of career is now in demand everywhere since doctors and nurses cannot reach emergency cases outside the hospital.
If you wish to work as an EMT or a paramedic, you should bear in mind that emergency medical technicians are the so called paramedic's assistant, they only do basic life support and it is the job of paramedics to do critical life support.
Paramedics go through a series of advanced life support training for two years, such as executing endotracheal intubation, Intravenous trainings. They need to take up biology and math classes for them to be absorbed in the paramedic list. In terms of the salary, paramedics are paid higher than EMTs. Paramedics earn more up to $80,000 a year, while EMTs only get half of it. There is really a big difference between the two, but both of these careers have only one goal, and that is to help those who are in need and save more lives.