Nurses play a big role in the Healthcare industry. In fact, they are the most dominant in terms of their numbers. They are advocates of wellness, decision maker and an aid to the patients' recovery. The nursing learning process will help students apply principles of biological, physical, as well as social sciences.  Basic elements of health, nutrition, pharmacology and disease will be presented among students.  Basic concepts of nursing are introduced and basic nursing skills are taught and practiced in the nursing lab.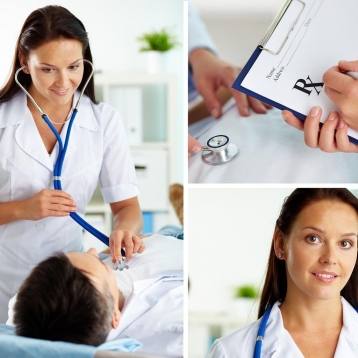 The Fundamentals of Nursing course will provide lessons to students to give them ideas and perspective about the nursing history, current issues and updates of nursing as well as its history. Basic skills and values will also be taught to students such as therapeutic communication, nursing diagnosis, infection control, ethics and legal issues, basic physical assessment and competent care. There are laboratory exposures which trains the students in taking vitals, using gadgets and apparatuses, even teaching you how to put-up an NG tube.
Dealing with pressure and stress will also be part of the course. The nursing profession will require enough patience and sufficient skills to deal with different clinical conditions and settings. Stress will always be a part of the job and learning to deal with it will be important for the nurse to endure the job. Different schools offer different approaches in teaching their students the fundamentals of nursing. This may also depend on how their professors or nursing educators build the teaching program. These instructors must be highly qualified and trained to pass on the learning and skills to the students. Choosing a program or school that matches the needs of the student is vital in building his future as a nurse or nursing educator. It will also all depend on the student on how he applies his learning to his profession.