With all of the details in the press concerning natural vs. typically expanded meals, you may be thinking if organics are right for nursing homes. Will citizens really make use of meals that is created in a natural manner? Just how are organic foods different from so-called typically grown foods? Organic meals are expanded or brought up in a way that removes the use of substance plant foods or bug sprays. Some farm owners are permitted to use a certain amount of substances before the food is no more regarded natural.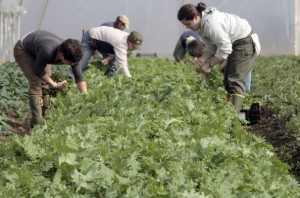 There is some discussion about the standard of organic certification in the U.S. Most customers believe that no substances or genetically customized components are permitted, when this is not the case. A cultivator must stick to certain requirements set forth by the certification forums. Farm owners must pay charges for the certification and often the charges are too much for small farming to pay. Extensive commercial farming finds it easier to pay the charges and pass those charges on to customers in the form of price increases. The certification charges are the reason for much higher costs on organic foods compared to 'traditional' ones. Many nursing home citizens may remember living in a time when natural food was not a buzzword, feeding with rich compost or fertilizer was conventional practice. They often wonder why the costs for naturally qualified meals are so high.
One way to integrate natural meals into the diet of citizens without improving cost is to order fresh vegetables from regional farming. Many little farming already use natural methods, but are not qualified due to the charges. Directors can visit the village to see the growing process and confirm that the village uses natural methods. Farmer's marketplaces often are a value chest of natural meals. This is one place to discover natural, small scale local farming. Another method used by some nursing homes, gardening on the nursing home's property. Many facilities have a huge area of open ground that is designed for appearance. This floor can be regularly hoed and placed with fresh vegetables or fresh fruit to use in the cafeteria.