Professionals at medical centers that have a lot of high-tech devices and great individual fulfillment are paid more than their colleagues, a research of CEO settlement at charitable medical centers finds. Running a hospital that scores well on keeping more sufferers alive or providing comprehensive charitable organization care doesn't convert into a pay increase. "The finding on quality is frustrating," says Dr. Ashish Jha, a lecturer at the Harvard School of Public Health and one of the study's writers. "It says that most boards are more targeted on the coolest technological innovation around. This paper indicates that maybe we need to pay a little more attention to other more important results, such as whether your sufferers are dying at a higher rate or not."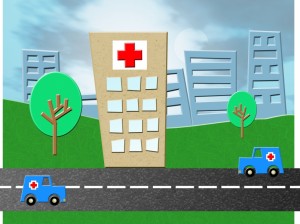 CEOs of technology-happy charitable medical centers gained $136,000 more, on average, than those with little innovative equipment, according to the research released in the journal JAMA Internal Medicine. CEOs at places with great individual fulfillment ratings gained $52,000 more, on average, than those with poor reviews. The research discovered no difference in CEO settlement based on openly available actions of quality, such as death rate, re-admissions prices and how continually medical centers followed a number of openly revealed recommendations for recommended care. The results are in line with a report last year that targeted on New Hampshire medical centers and also discovered no relationship between CEO pay and high quality of care.
Nonprofit medical centers have been under analysis for spending high incomes to CEOs while skimping on benefits for their communities. Dr. Nancy Joynt, the study's lead writer, says that since charitable medical centers don't have to pay any property taxation, the scientists wanted to see if there was any proof hospital boards provided dollars to CEOs to provide more charitable organization care, such as dealing with lots of low-income sufferers and discounting or waiving bills for those who had trouble spending. "We didn't see a sign at all," she says. The research is the first to use federal tax profits of medical centers to evaluate CEO pay and the aspects that are associated with it. The scientists analyzed records for 2,581 medical centers, more than 98 percent of private charitable medical centers. For-profit medical centers, which are a minority of America's acute care medical centers, weren't included in the research. The research recognized 1,877 executives, with some who ran more than one hospital.