One of the greatest fears widely expressed by the Americans is dying in pain. This is where the importance of hospice care takes into place. Hospices provide care for terminally ill patients until their last breath. They partner with health care professionals to provide the needed care in different places. While there are facilities that concentrate on hospice care, majority of these professionals come to patient's homes.  Hospice care's main goal is to provide dignity, respect, and care to alleviate any form of pain felt during the end-of-life journey.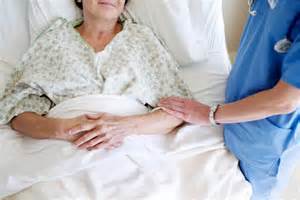 A lot of people think that hospice centers let patients die alone not being surrounded by loved ones. They feel that death in such facilities is without privacy, self-worth, and that personal, religious, cultural, or spiritual request are neglected. This is the underlying reason what research say that 80% of Americans would not consider this type of care for last minute concerns.
How can the situation be improved? There should be proper awareness of hospice care in the society. By improving people's understanding of this end of life care option, additional support would be gained. In addition, the public must realize the importance of this care and more training is needed to improve hospice care.
Local hospices could also take action in improving the situation by outreach programs within their local communities, offering free home and day services. Such activity would raise the community's awareness and take off the misconceptions.
As the elderly population in the U.S. increases rapidly, the more we need hospice care. The decisions about death and dying should not be avoided, it should be faced and planned ahead. By preparing for legal and financial preparations, both patients and their loved ones would be alleviated with the pain associated in this unique life-to-end journey.