Hospital-dependent sufferers are those who, a generation ago, were doomed to die. Now they are being saved. But they are not like the so-called hot spotters, a number of sufferers more generally associated with regular re-admissions who come back to the hospital because of insufficient follow-up care, failing to take medications properly or difficult socioeconomic conditions. Instead, hospital-dependent sufferers come back because they are so delicate, their grasp on health so weak, that they easily "decompensate," or decline under stress, when not in the medical center. Medical developments can grab them from the grip of death, but not actually free them from dependency on near-constant high-tech monitoring and therapies.
"They are like a house of cards," said Dr. David B. Reuben, lead writer of the article and chief of the department of geriatrics at the Geffen School of Medicine at the University of California, Los Angeles. "When one thing goes wrong, they collapse." Not surprisingly, hospital-dependent sufferers feel more protected and are happier in the hospital than at home. While physicians and even close relatives may assess theirs a diminished lifestyle, these sufferers find their total well being appropriate, enjoying their time with loved ones or involved in inactive interests like viewing sports or reading the paper, simultaneously in the hospital.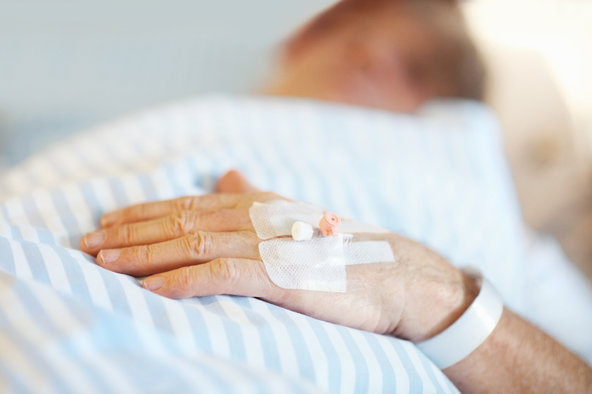 Over time, however, their recurring readmission can result in conflicted emotions among those who were accountable for saving them in the first place. Some physicians even begin to dislike their responsibility to continue providing resource-intensive care. "Physicians are socialized to treat sufferers and then move on," Dr. Reuben noticed. "They want to treat sufferers, not adopt them." Dr. Reuben and his co-author provide prospective alternatives, such as specific wards or facilities that would be more intense than experienced assisted living features, yet more affordable than a medical center. But they are fast to add that more analysis must also be done. Their idea of "hospital-dependency" is a new one, so no analysis is available to help recognize sufferers at risk of becoming hospital-dependent, estimate the amount of early re-admissions they are accountable for or determine the expenses they have.