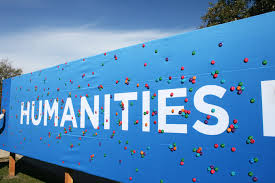 Our existence has a twin in a general prospect, and that is Humanities. Humanities is the study about human culture, such as literature, philosophy, and history.These have become some of the subjects that conventionally fall under the Humanities umbrella. Expertise on these categories of human aspects give us the opportunity to feel a sense of connection to everyone who have come before us, as well as those who will live after our lifetimes.
We can't deny that Humanities has contributed a lot. One is how we look at things differently. This illuminates the importance of critical thinking, historical consciousness and creating competent democratic citizens. This allows us to gain a new perception of everything from arts to business models to politics; humanities subjects have been the center of liberal arts tutelage since the ancient Greeks first used them to educate their people.
Inquisitions into human experience speeds up our knowledge about the world. Through the contributions of Humanities scholars, we learn the norms of different cultures, like what goes into creation of art, and how our history was made. Their legacies preserve the great accomplishment of the past, help us to better understand today's world, and give us ideas on how to rock the future.
Humanities also brings a bit of clarity to the future by providing the conceptual foundation in searching and understanding the human experience. Furthermore, the study of different language can ease the appreciation for the parallelism of cultures .Pondering a sculpture can give an idea on how artist life affects an artistic thinking.
Vigorous, Dynamic and deep that's what Humanities is and it would until generations to come.