Students probably have the basic understanding and knowledge of how the human body works like the senses, movements and needs. But unfortunately, they are having a hard time understanding the deeper side of anatomy and physiology.
In this article, we will talk about the five effective tips for students on studying anatomy and physiology. But, before anything else, let's try to know first the definition of anatomy and physiology.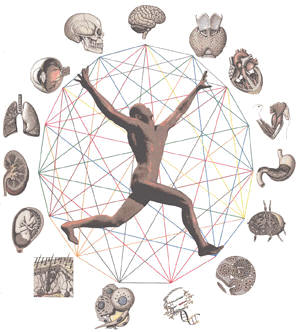 What is anatomy and physiology?
According to experts, anatomy is the study of the structure and relationship of all parts of the body while physiology is the study of functions of the body parts and as a whole such as neurophysiology, histology, gross anatomy, and cytology. The definition itself will make your mind go round. In order to simplify things, the following will help you learn anatomy and physiology in the easiest way.
Study by body parts
According to Wikipedia, "The human body consists of many interacting systems. Each system contributes to the maintenance of homeostasis, of itself, other systems, and the entire body." In order to fully understand the structures and functions of the human body, study by parts, focus on one system at a time.
Pay attention to visual presentations and image
Visual presentations and images will help you remember important details. If you are having a hard time learning the human anatomy, it is best that you pay more attention to diagrams, images of the anatomy and review it all over again until you can memorize the material.
Use Mnemonics
Mnemonics are the most effective and useful learning technique which aims to recall longer phrases in an easy way. Studying the names, functions and locations of anatomy is not easy. Creating simple and joyful mnemonics will help you understand anatomy and physiology like it is the easiest science subject on earth.
Group Study
Students learn more efficiently when studying in groups. If you study anatomy and physiology alone, chances are, you will likely close your book and sleep. To understand the subject well, talk with your friends and arrange for a group study. Discussing recent lectures with your friends will help you overcome fear and anxiety about the subject.
Lastly, motivate yourself; tell yourself that anatomy and physiology is an easy subject. Also, you will enjoy studying the anatomy and physiology of the human body by following these tips.