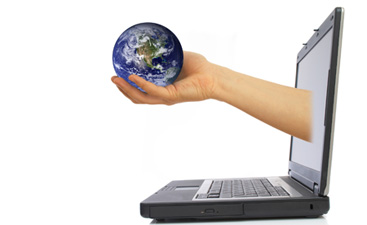 It is all about distance learning, and they are actually making education accessible to everybody. Anywhere you go you can have your degree at your own pace and convenience. That is what Distance Learning Systems, Inc. (DLSI) tries to preserve and maintain over the years.
And not only that, Distance Learning Systems offer a live, interactive and structured learning scheme that is perfect for those whose schedules do not warrant for a conventional classroom.
Online tutorial, to say the least. And its students become tutored learners in return. They undergo a series of online tutorials with DLSI, and administered with a team of medical practitioners. Even so, they have one of the nation's highest passing rate with 97%.
Compared to home study programs, however, DLSI offers a more personal online training to its students.
As in the case of their nursing courses, where a high percentage of nursing students have passed standardized tests since DLSI equips them with test-taking skills.
Aside from that, they are offering free nursing seminars to further enhance the capabilities of their nurses come employment time.
And because of that, most of the grades of their students are in A to B levels than the usual B to C standing as have been observed in other schools.
DLSI understands that a tutorial is much more effective than a large-scale classroom because it has a more concentrated effort on learning.
It also creates the notion of making these aspiring nurses to be more independent. Learning the lesson away from their instructors make them more responsible with their studies. A trait that has its merits when it comes to nursing work.
DLSI is hitting two birds with one stone. Not only are they foremost when it comes to distance learning, they are also leading the nation as a major contributor of skilled nurses.