Where can hospice care be provided?
Hospice can be offered wherever your family member or loved one resides, including:
In your loved one's personal home – Hospices will bring all aspects of the hospital to your loved one's private home, including equipment, medication and of course, the employees.
Assisted living and personal proper care homes – Hospice care can be offered in an assisted living facility or a private care home.  The hospice team works directly with the employees at the facility to coordinate proper care to your beloved relative or parents.
Nursing homes, long-term care (LTC) establishments and skilled nursing facilities (SNFs) – Some patients reside in settings that provide higher levels of proper care (than private care houses or assisted living facilities), such as helped living facilities, long term care facilities and skilled nursing units.  The agency works directly with the employees of these facilities to make sure that your elderly loved ones receives proper care.
Brick and mortar hospice – Hospice is also offered in buildings specially dedicated to providing hospital care.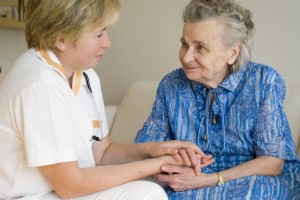 Can you change hospice care providers?
When family members find themselves in a situation where they decide that their current hospital provider is not looking after a family member properly, family members are within their rights to change hospice providers.
How do you pay for hospice care?
Most hospice care facilities currently accept Medicare, there are several other ways that family members typically pay for hospice:
Private Insurance – Your elderly loved one may have a private insurance coverage that may cover all or part of the cost of hospice services.
Insurance from the Veterans Administration (VA) and other government insurance
Personal Payment – For those who do not have insurance coverage or are not eligible for Medicare, some prospective hospice patients may be in a financial position to pay for hospice services out of pocket.