Licensed Practical Nurses (LPNs) monitor the patient, seriously injured, convalescent and handicapped in many different health care settings like hospitals. In some states they are known as Licensed Vocational Nurses (LVNs).
LPNs/LVNs provide hands-on care to patients under the direction of RNs or medical doctors. LPN prep programs include a year of education at a healthcare facility, vocational-tech school or community college. Once they meet the education, students are then qualified for licensure as an LPN or LVN. Once certified, they are allowed to work at a hospital.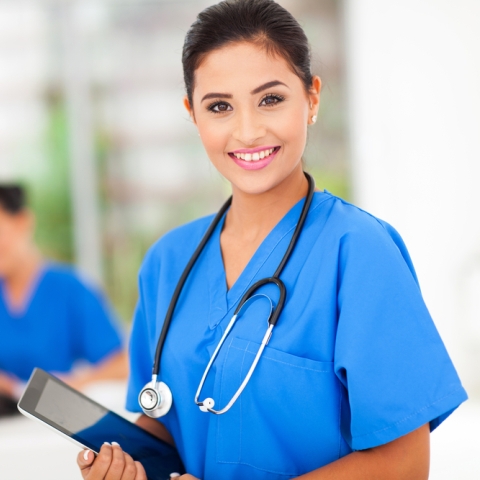 LPNs' duties are restricted and they also have to work under the direction and supervision of a registered nurse or doctor. Most LPNs deliver standard bedside care. They get vital signs like temperature, blood pressure level, heartbeat and respiration. They also prepare and provide injections, apply dressings, provide alcohol rubs and massage therapy, use ice packs and keep track of catheters.
LPNs monitor patients and document complications or adverse reactions to medicines or treatments. They gather samples for assessment. They also execute routine laboratory tests; give food to patients and fluid intake. They assist patients with bathing, dressing and individual hygiene, they help keep them secure and care for their psychological needs. In states in which the law permits, they may provide prescribed medicines or commence intravenous fluids.
The majority of LPNs in hospitals and nursing homes work for 40-hour week, but due to the fact patients need around-the-clock care, some work nights, holidays and weekends. They frequently stand for very long periods and assist patients to move in bed, stand or stroll. Their job is physically and mentally demanding but may open doors for career development and satisfaction.