Many families do not learn about the costs of long-term care until the crisis hits and many get the sort of rude awakening that people who underwent this experience felt, said Jon Howell, president and CEO of the Georgia Health Care Association, an industry group that represents assisted living centers, nursing homes and companies that coordinate home care across the state. Seventy percent of individuals now turning 65 will need long-term care at some point during their lives. Only a fraction of those who will need proper care have long-term care insurance, which can pay for services at home or in an elderly care facility or assisted living centers.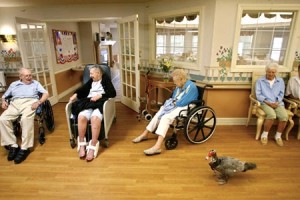 Such plans grew in popularity during the 90's, but sales have dropped recently as some insurance providers exited the market and many of the remaining insurance providers have hit policyholders with steep premium increases. When speaking to civic groups, Howell said, he shares lots of key facts that catch individuals off guard, including: Medicare covers elderly care facility care after a hospitalization, but at day 21, a co-pay requirement kicks in that could cost up to $12,000 over the next 80 days of care. To qualify for State Medicaid programs, residents must effectively impoverish themselves, spending all but $2,000 of their non-exempt resources and also using all but $50 of their monthly Social Security checks to pay for their care.
Medicaid pays an average of $158 a day in Georgia for elderly care facility care; private pay prices are higher. Medicaid doesn't cover assisted living, only nursing home care. After a resident's death, State Medicaid programs can take the resident's house equity and other resources in an estate to cover the price of care paid by the government, although there are protections for surviving spouses. The requirements represent a harsh reality for many once solidly middle-class individuals, individuals who have spent a lifetime working toward financial security, who find they have no option other than switching to State Medicaid programs to cover nursing home bills.