Students who wish to enter the nursing field must go through the NLN PAX before they can enter a nursing school. The National League for Nursing Pre-Admission Examination (NLN PAX) is a standard entrance exam for possible nursing students who are looking for admission into nursing schools across the country. Once they pass the examination, they are qualified to become a nursing student.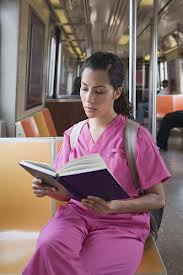 The NLN PAX RN and PN consist of three main areas: verbal skills, mathematics and science. In the verbal skill section, the student's word knowledge and reading comprehension skills will be measured. The mathematics area includes basic calculations, algebra, geometry, basic conversions, graphs, applied mathematics and word problems. While in the science field, the student's basic knowledge in general biology, physics, chemistry and earth science will be measured. A section on health and first aid is also included.
The examination is intended to measure the readiness of the student in taking the nursing course. It will determine what areas the student is good at and what areas need more improvement. Each area contains all multiple-choice questions and consists of experimental items for the purpose of future test development. Answers to these questions are not counted in the scoring.
If you are planning to register for the examination, you may register online on http://www.nlnonlinetesting.org.  There are specific instructions that you need to follow for the registration. Once you pay the Pre-Admission NLN for RN Examination, you will need to create your own login and password. You must not forget your login and password that you made on the NLN website, as you will need this information on your examination date.