Providing medical service to sick and ill people is a delicate process. Patient care should be handled by highly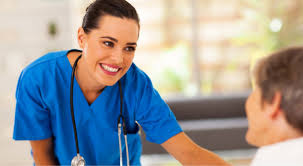 skilled medical professionals like nurses. The procedures in patient care are not simple. Most of them are complex in nature. People handling patient care should be careful and precise in everything they do.
Nurses are formally trained and educated on the right method of handling medical care to their patients. Most of the nurses are equipped with right knowledge in handling different types of medical cases. However, some nurses may neglect improving and developing special skills that are important in patient care. Below are few of the important patient care skill that nurses need to develop and enhance:
Pain and Injury Management
Many patients in hospitals do suffer from pain and injuries. Nurses should be able to enhance their management skills in handling pain and injuries of patient. They should be able to acquire advance pain management skills and proper handling of injuries. This is important so that nurses can efficiently help patients managed their illnesses and medical conditions.
Drug and Medicines Administration
Another important skill that nurses need to develop is the efficiency in administering medications to patients. Nurses should be familiar of the different medicines use in treating patients. They must know the right dosage and the possible side effects of a particular drug.
Respiratory Management
Respiratory management is a special skill that is important for a nursing professional. Nurses should be able to know the important procedures in handling respiratory related treatments to patients.
Good Ethics and Professionalism in the Work Environment
Nurses should also provide professional etiquette in delivering patient care to their clients. Aside from superior medical skills, satisfactory patient care also requires good interpersonal relationship with patients. Nurses must always remember to be courteous in approaching and talking to patients.