RNs are required to have at the least an associate degree, but a bachelor degree in nursing (BSN) are also available, and preferred by the vast majority of hospitals, and can help an RN's possibilities to generate better pay. Weigh your school options based on your current academic needs and schedule.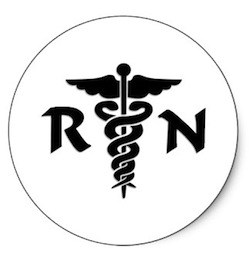 An Associate of Science degree in Nursing (ASN) contains programs in anatomy, nursing, nutrition, chemistry, and biology among others. You'll also be required to take general liberal arts classes. Getting an ASN is the most popular choice for RNs and paves the way to entry-level staff nurse roles which will provide you with hands-on experience in the nursing industry. This is the quickest direction to becoming an RN as most associate degree programs last about two to three years.
An ambitious RN can get a bachelors of science in nursing (BSN) in four years at a college or university. If you're already an RN, you can join an RN to BSN program which is designed particularly for RNs who have an associates level or nursing degree. This direction usually requires about two to three years. An even faster BSN choice is for applicants who already hold a bachelors degree in another area. An accelerated BSN program allows learners to apply general education credits from their first degree to the BSN. This path requires between one to one-and-a-half years.
Here's a typical example of what schools offer in their nursing programs:
Bioethics
Fundamentals of microbiology
Nursing research
Nursing care of the older adult
Public health nursing
After finishing your degree, you'll need to take the National Council Licensure Examination (NCLEX). In order to sit for the examination, you'll need to apply for a nursing license from your state board of nursing. Since each state has different qualifications specifications, check with your state board to make sure you've met the specifications to be able to take the examination.