Nurses are in high demand. The demand is so high, that many consider the number of RN's available to be a near catastrophic deficit. All across the US and even abroad, nursing courses are a dime a dozen. With so many needing medical attention, chances are the need of providing more medical staff such as nurses and doctors would still be among the highest in terms of enrollees in our colleges and universities.
And leading the supply of nurses in the country is the Distance Learning Systems Indiana, Inc. (DLSI). Since 1999, DLSI is constantly providing customized educational programs as well as test preparation products for our potential nurses.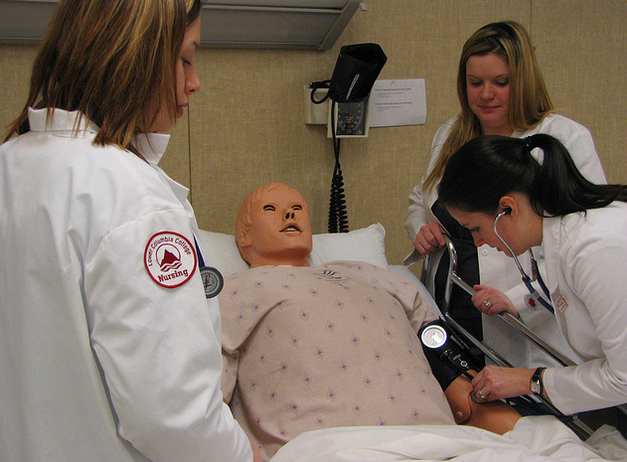 No longer is a nursing education done in the four corners of a classroom, DLSI offers the concept of learning information at a distance. It offers flexibility and an environment that suits every student as he intends to learn from DLSI's unique educational program.
Recognizing the inherent differences in every student, DLSI addresses each need from its Blended Learning Program, an interactive, classroom-based online video classroom where nursing students could test-out programs to supplement their education or even credit requirements.
They offer free nursing seminars, superior course materials, tutoring, and even financial assistance to augment the growing demand of producing more competent nurses in the country. Nursing education has come a long way with DLSI. It is their goal of preparing them for a successful nursing career, not just mere medical staffers in some private hospital out there.
DLSI has its national passing rate at 97%, one of the highest in the country. They simply take care of your nursing education so these new nurses could take good care of their patients. And with its mission statement of providing affordable and appropriate access to higher learning, you can be sure that the quality of nurses they will not only heal the sick but also improve the condition of their lives as well.