A nursing home is a provider of custodial care for older people who can no longer take care of themselves. They differ from other senior housing facilities since they provide a much higher level of medical care. Assistance with feeding, bathing, and dressing are part of the services they offer as well as physical and speech therapy. Some nursing homes are designed to look and feel like home, which makes the mood more at ease and won't make the elderly feel like a patient.
It may be painful to send a family member to a nursing home, it is still the best option to ensure the safety, health maintenance and as well as practicality. Most nursing homes provide residents with nursing aides and skilled nurses who will who will be on hand 24 hours a day.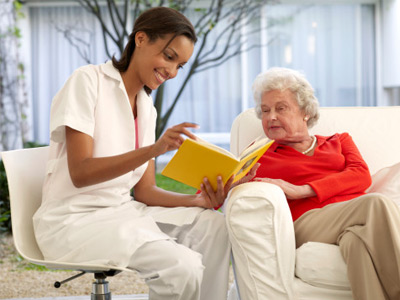 So when should you consider sending your family member to a nursing home? Here are some of the things you need to ask yourself before making a decision:
Is your family member can no longer take care of himself?  If yes, then it would be risky to leave him alone at home when everybody's at work or at school. Most of the elderly became forgetful, like wandering and forgot the way back or leave a stove that may lead to a disaster. Bringing him to a nursing home where nurses can provide him basic services will then be an option.
Are there any family members who are available to take care of him? In some situations when the need for a nursing home is just temporary, family members can rotate care or hire a health worker who can work part-time when it is needed.
Are you ready to be separated? It would be hard to send him away when you are used to living with him. But you can visit him anytime at the nursing home whenever you have a free time.
Is the nursing home you know can provide his needs? The senior's medical needs must be provided and a 24-hour supervision is must. The center must also have programs and conducts activities that will keep the elderly active and healthy.