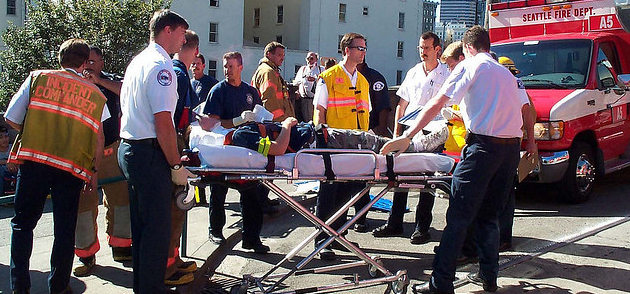 A team of paramedic and emergency medical technicians are known to be the street heroes as they race patients to the nearest hospital. However, as of this writing, paramedics have new roles to deal with in order to have a safe and healthy environment. They are taking a new role of promoting good health to people to keep them out from being admitted to hospitals.
Paramedics are now entering the new field in health care called community paramedicine. Their role is to train people on how to respond to chronic illness attack and promote home safety. The emergency team is being sent to different areas to provide health teaching and to inspect health hazards. This is a good step made by experts that will connect health and people living in remote areas.
Basically, what paramedics usually do in the area is to take and assess vital signs such as heart rate, blood pressure, glucose count, and other significant physical assessment. They also provide health procedures such as giving intravenous medications, and even performing laboratory tests. Moreover, the main goal of paramedics is to provide helpful health teachings to the community. In order to have a good outcome, paramedics also work with other health professionals such as doctors, nurses, psychologist, and dietitians.
In this new health role, paramedics and other members of the emergency team, are expected to do more community outreach like visiting not just the community, but other facilities such as mental and senior care homes. This new role of paramedics not just promotes health, it also helps decrease the number of accidents, illness and occurrence of new hazards. Moreover, this new program helps hospitals that face penalties from health insurance companies from being submitted to debts caused by a patient's longer hospital stay.
Community paramedics deployed in different areas are well-experienced and skilled medics. They know that their main goal is to promote health and focus on primary care that will keep people healthy at all times thus preventing diseases and other illnesses from getting worse.