There are a lot of assisted living community out there which caters different types of patients like elderly, disabled, chronically ill, and less independent residents. They usually hire a Personal Care Assistant (PCA) or Resident Assistant which assist in activities of daily living (ADLs) which comprise using the toilet, bathing and washing, dressing, cooking and serving food. They also make sure that the recreational and other activities of the patient are also catered.
The fastest growing sector in the health care profession is the health and personal care aides. According to the U.S. Bureau of Labor Statistics the personal care aide jobs will grow by a huge leap of 70.5 percent until 2020. The professional caregivers and personal care aides don't necessarily require  experience or medical skills. They have flexible part-time and full-time schedules. There will be a comprehensive training that will be provided by the community or company.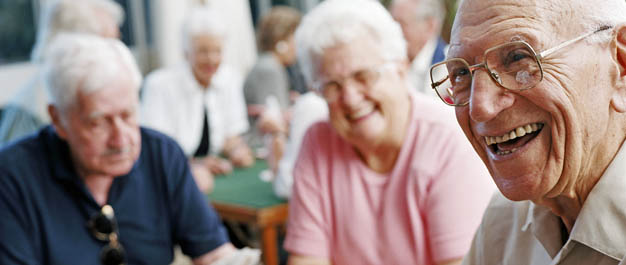 There are different resident assistants in assisted living facilities. They are classified by the Bureau of Labor Statistics as home health and personal care aides. In 2012, the average salary for personal care aides was $20,820 per year. The Nursing aides made $25,620, medical assistants have $30,550 and physical therapist assistants earned $52,320. The top paying cities for personal care aides work in metropolitan areas of Taunton, Mass., Binghamton, N.Y., and Haverhill and N. Andover, Mass, Ocean City, N.J. area and Poughkeepsie, N.Y.
The pay is small but the anticipated level of education is low too. The Personal care aides working in assisted living only need high school diploma. Several facilities necessitate post-secondary education in care giving skills. Most may require extra training and offer on-the-job training.
The Personal care aide workload is physically challenging. The profession requires the PCA to perform a number of physical tasks, like lifting, and transporting residents. So it needs a physically fit person to be a PCA. The patient must also have a huge patience specially when dealing with older adults that usually have tantrums and mood swings.
The PCA must also help clients with mobility limits to get out of bed, bathe, dress, and groom. Provide basic health services like recording pulse rate, temperature, and respiration rate. They must also conduct the required exercises. Assist with medications administration and provide light housekeeping.
In a survey conducted in 2010 in all Residential Care Facilities spearheaded by Center for Disease Control found that 82% of personal care aides perform housekeeping duties in addition to helping with activities of daily living like dressing and assistance with medications.