"What's the objective of learning the humanities: literary works, 'languages', philosophy, history and the arts?" You see, hordes of directors orchestrating the financing and therefore developing the framework of college have insisted that it's essential to develop our universities around the study of "useful" topics, mainly math, chemistry and the managing of international currency, to the near exemption of the humanities. I do not think it's such a hot idea.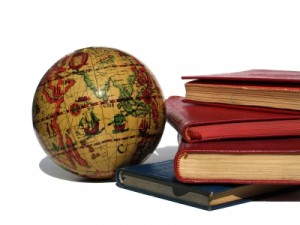 Administrators who market education as a ticket to success instead of interpreting it as process to learning are, basically, suggesting for the training of employees rather than for the training and learning of people. Of course we want our children to discover useful and successful work when they graduate from college, if indeed they are lucky enough to have been able to be present at one. But, we also need to remember that a real education is not simply the acquisition of a set of skills. Each of us, regardless of birth or class, should get to be part of the bigger discussion that life provides. Ever pay attention to what the people who really run things discuss? CEOs, CFOs, political figures from all parties, designers of both ball gowns and software, lyricists, technicians, physicians, art gallery curators and manufacturers of non-reality-based TV programming? They do not talk about work: They find mutual understanding in life. They talk about books, movies, art, music and poems. Maybe they talk about the roller derby; it depends on the audience. You will find physicians studying Alice Munro and technicians grieving the loss of Lou Reed while comparing him to Leonard Cohen.
And there is another reason to study poetry: As one sincere buddy announced, the study of literary works can be validated by the fact that nobody ever thrilled a lady by reciting a formula. Public universities and colleges are in particular risk of contorting and, at their most severe moments, crippling their student body if they define themselves as merely a way for learners to get better jobs. In such a caged perspective, universities are in risk of becoming service institutions: We will train the Workers of the World, sure, only we will not give them anything in the humanities to merge them, motivate them, sensitize them or enlighten them.