The House Ways & Means health subcommittee held a hearing last May 20 on hot-button Medicare hospital issues, specifically focusing on CMS' two-midnights inpatient admissions policy, brief in-patient stays, out-patient observation stays, auditing and appeals, subcommittee Chair Kevin Brady (R-TX) said. Inside Health Policy said that the hearing was in the works. The hearing also will look at appeals trapped at the third level of the system, Brady says in a hearing statement.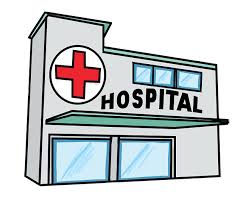 In introducing the hearing, Brady says, "There are a number of problems associated with brief hospital stays and the way medical centers are audited. The Ways and Means Board battled hard to ensure that sufferers are getting the proper care they need and that Insurance coverage is properly paying medical centers for the care they offer. While we were able to offer some relief last March, it was only a short-term fix. We must work on a lasting solution. We don't want suppliers needlessly looking over their shoulder area for auditors. We want medical centers to be perfectly refunded so that they can focus all of their time on providing the right type of care to sufferers."
Brady is making reference to Congress' decision, as part of the short-term doctor payment patch passed in March, to put on hold until March 31, 2015 Restoration Audit Contractor audits on most brief hospital stays related to medical requirement during an elongated transition to the two-midnights plan. A representative for the American Coalition for Healthcare Claims Integrity, which symbolizes RACs, says that the coalition facilitates continuous developments to the RAC system. "We hope this hearing will light up the impressive volume of waste in Medicare and the value of the RAC system to recipients, tax payers and the Medicare Trust Fund," the representative says. Recent quarterly reviews from CMS show that the RACs' recoveries have dropped since the two-midnights plan and other changes to the system were applied.