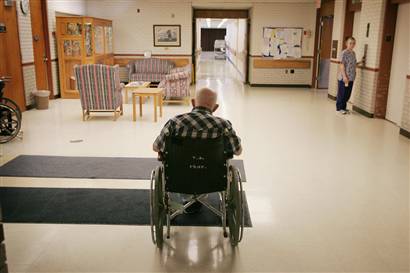 Many nursing home facilities are extremely understaffed that they might be endangering the welfare of the patients; this is according to a report by federal health authorities. The report suggests more stringent recommendations that will require thousands of nursing facilities to employ more nurses and nurses' aides.
According to several studies, under-staffing in nursing homes has led to many issues in patient's condition like severe bedsores, abnormal weight loss, and malnutrition. It is, of course, hard to maintain the welfare of the seniors if a facility lacks manpower. It has been reported that a huge amount of patients have developed life-threatening infections that could have been avoided if there is proper staffing. 
The US government has already made several vital steps to resolve the issue. It suggests new federal standards to ensure that patients receive no less than two hours of care every day from nursing aides, amongst other things, there must be sufficient amount of nurses and other health professional within the facility. The research states that 54 % of nursing facilities presently fall underneath the suggested minimum standard. This is very threatening, given that it may endanger the life of the senior.
Studies suggest that patients receive only a minimum of 12 minutes each day of care from nurses. Presently, 31 percent of nursing facilities don't meet that standard amount of nurses. Though the government has intentions in resolving the problem, it is still impossible for the government to propose minimum staffing recommendations since they were supplying insufficient subsidies under Medicare insurance and State Medicaid programs. Many senior care authorities explained that it is also hard to attract and retain good employees because of the status of the economy. Making the job appealing for nurses and developing a program will increase the quality of healthcare service that our seniors will receive in a nursing home.