According to the latest Presidential vote, we as a country do actually wish to nationalize medical care.  We do believe that a bigger government is the response to our problems and lastly, it is ok to ask for more taxation to allow this to go on. Bottom line prediction:  Under pressured work programs, physicians will keep medical care, hospitals and other Government programs in huge figures. Individuals will have government protected medical care but less physicians will be available to care for them. Following the latest Presidential election, this position will be more strongly and quickly actualized.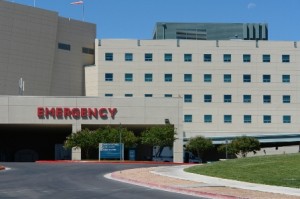 I often listen to the discussion that other "civilized nations" such as Canada and Britain has socialized health care and that it is a pity that America does not follow their lead and assure health care to all individuals. Unfortunately, no one is asking, "If these nations provide free care, does this mean that most individuals are getting good care"? If asked this query, they would see that sufferers are declined services in hospitals every day while the program is still paying for their "care". I think we can say politically, we are offering for all and we do not need to ask the next query "are the individuals really getting care?" I have suggested all along that assuring everyone does not mean actually offering health care. Saying that a socialized health care program is "covering everyone" does not mean that proper health care is being provided. Perhaps we should ask ourselves, "if the nationalized health care design is looking after everyone, then why is it in these socialized nations, the rich go outside of the nation or outside of the socialized health care program to get their needs met"?
Before this vote, but many years into the PPACA law, we can now say that in the US, there is a "silent exodus" of doctors in the labor force. Can this be relevant to the point that the country is going towards only one payer, (Medicare/Medicaid) system which is allowing hospitals and other large organizations (i.e. wellness insurance coverage companies) to be the only heirs of a bureaucratic wellness plan which is staging a coup against its people. Other data reveals that there is a lot more hospital employed doctors. Hospitals are now currently using 20% of practicing doctors. Many others are in group methods owned by health systems.