All staff, from administrators to porters, needs to experience recognition, thanks and support for the work they do. Yet far too few organizations truly pay attention to their staff or acknowledge the significance of their experience. Even less act upon what they hear to make staff feel it is worth speaking out, worth raising their head above the parapet to state that employment levels are risky or that they are being harassed. We need to pay attention to staff better and act upon what they say if we want them to feel respected, remain in their selected career and provide sympathetic patient care.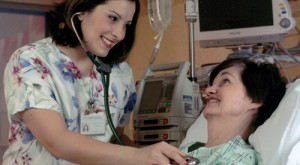 The majority of people get into professional doctor and nurse education and learning inspired by principles and a sense of altruism, at least originally, but these features can become worn away eventually by the requirements of the program and the job. There are particular difficulties associated with working with, and directly caring for, sufferers or patient care in other words. We ask them to do this all day, every day, in a fast moving atmosphere where they often feel unrecognized and in need of support and where some will encounter great stress and feel burnt out. It is little wonder that some units have problems with staff revenues and recruiting.
The patient care work has found that sympathetic high ideals and principles, held dear by graduating learners, can become discontinued and mashed, with nursing staff confirming some degree of burn out within two years of certification. Across all staff groups, the requirements of patient care work mean that cynicism can develop and staff can become less understanding and more distant from their sufferers.  It is therefore crucial to secure staff from the problems of patient care work. Everyone needs support and restoration.